Is a little like this right now.
Darn it Fluttershy, only kittens are supposed to make me :3 like this.  >:|
…
:3
Life is like a boat ride, with the universe as an ocean, and with all of humanity as a motor boat cruising atop the surface.  One person in the boat can let his hand dangle in the water and create a wake, but it will be quickly eclipsed by the size of the boat's own.  And even the wake left by the boat is infinitesimal compared to the size of the whole ocean.
Also there might be space aliens in the ocean somewhere.  Maybe.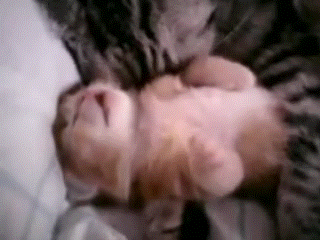 For a more portable, on-the-go "D'awwwww" experience.